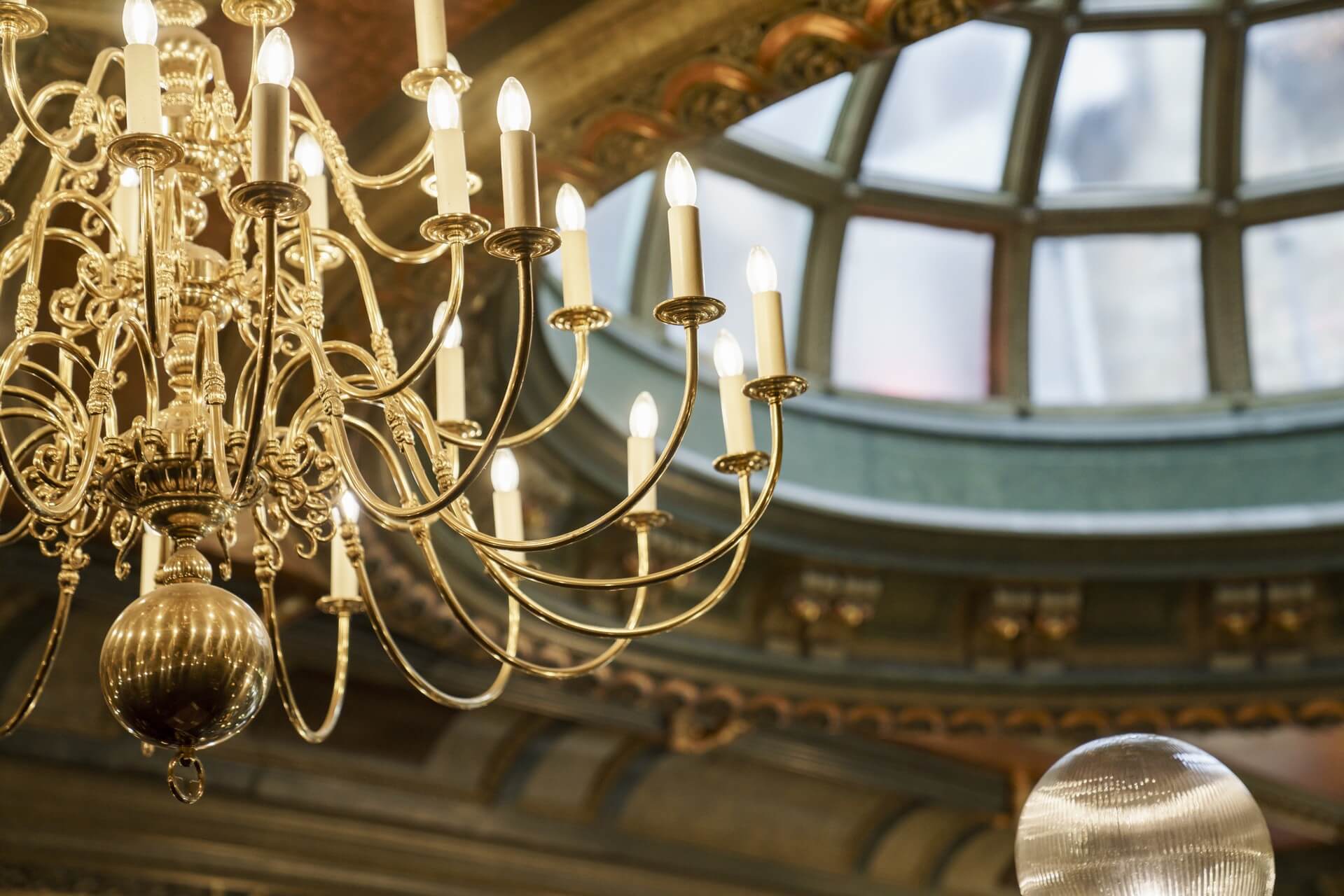 The Pub
Built in 1862 in the heart of Birmingham City Centre by architect Julius Alfred Chatwin, the establishment was originally designed as a library, for the St Philip's church across the road, before becoming the Birmingham Joint Stock Bank. Lloyds Banks, then took ownership of the premises in 1889 - the very same year as Birmingham received official City status.
More than a century later, the Grade II listed building is now The Old Joint Stock and a stunning pub with its own modern studio theatre, making a wonderful feature of the original fixtures and fittings in its main bar and function rooms. One of the best pubs in Birmingham and beyond, it is the UK's highest seller of London Pride!
The Theatre
As well as our beautiful bar, we are also home to a professional 80 seat black box studio theatre, founded in 2006 on our second floor.
The Old Joint Stock Theatre has a variety of productions all year round, with a mix of in-house productions, co-productions and visiting companies. If you love fringe theatre you will love the experience at the Old Joint Stock Theatre. Our programme of shows is always busy and features everything from new writing, musical theatre, improv comedy, and more!
Visit our What's On page to see our upcoming shows, or pick up a programme in house next time you're visiting.
'Wonderfully intimate' - Behind The Arras
'Like a trip to Wonderland' - UoB Blogfest
'The Old Joint Stock theatre's a hidden gem' - Lichfield Live
'An absolute jewel box of a theatre ... one of the Midlands' most perfect venues' - The Lichfield Blog
'If you like intimate venues, and you haven't yet been to the Old Joint Stock – then be sure to put it on your list' - The Public Reviews
Call the theatre directly on 0121 200 0946 or email oldjointstock.theatre@fullers.co.uk for show enquiries and ticket purchases.